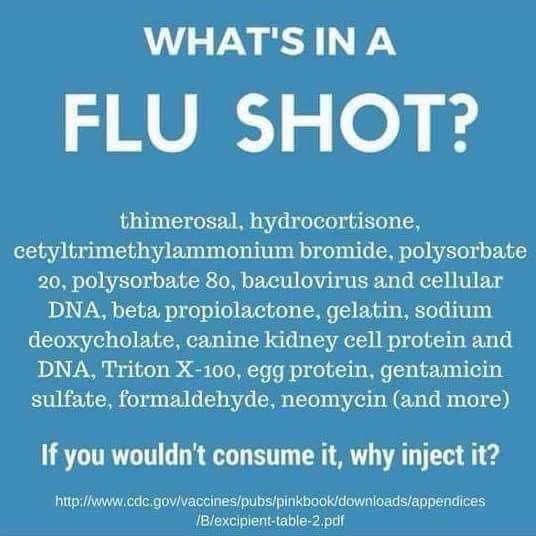 WHAT'S IN A FLU SHOT?
THIMEROSAL (A fancy name for Mercury) Hydrocortisone, Cetyltrimethylammonium Bromide. Polysorbate 20, Polysorbate 80, Baculovirus And Cellular DNA. beta. Propiolactone, Gelatin, Sodium Deoxycholate. Canine kidney cell Protein and DNA, Triton X100, Egg Protein, Gentamicin Sulfate, Formaldehyde, Neomycin (and more)
If you wouldn't consume it, why inject it?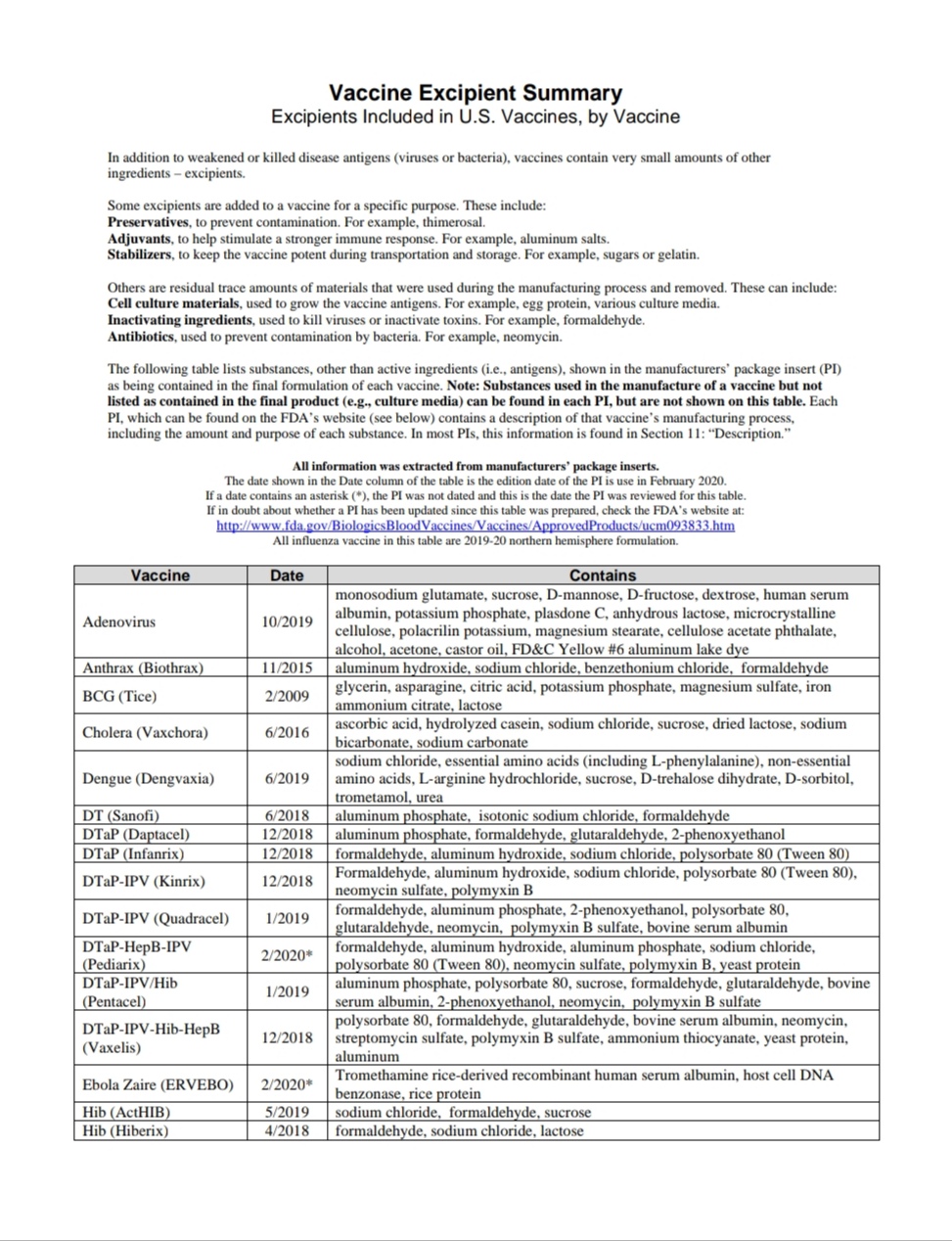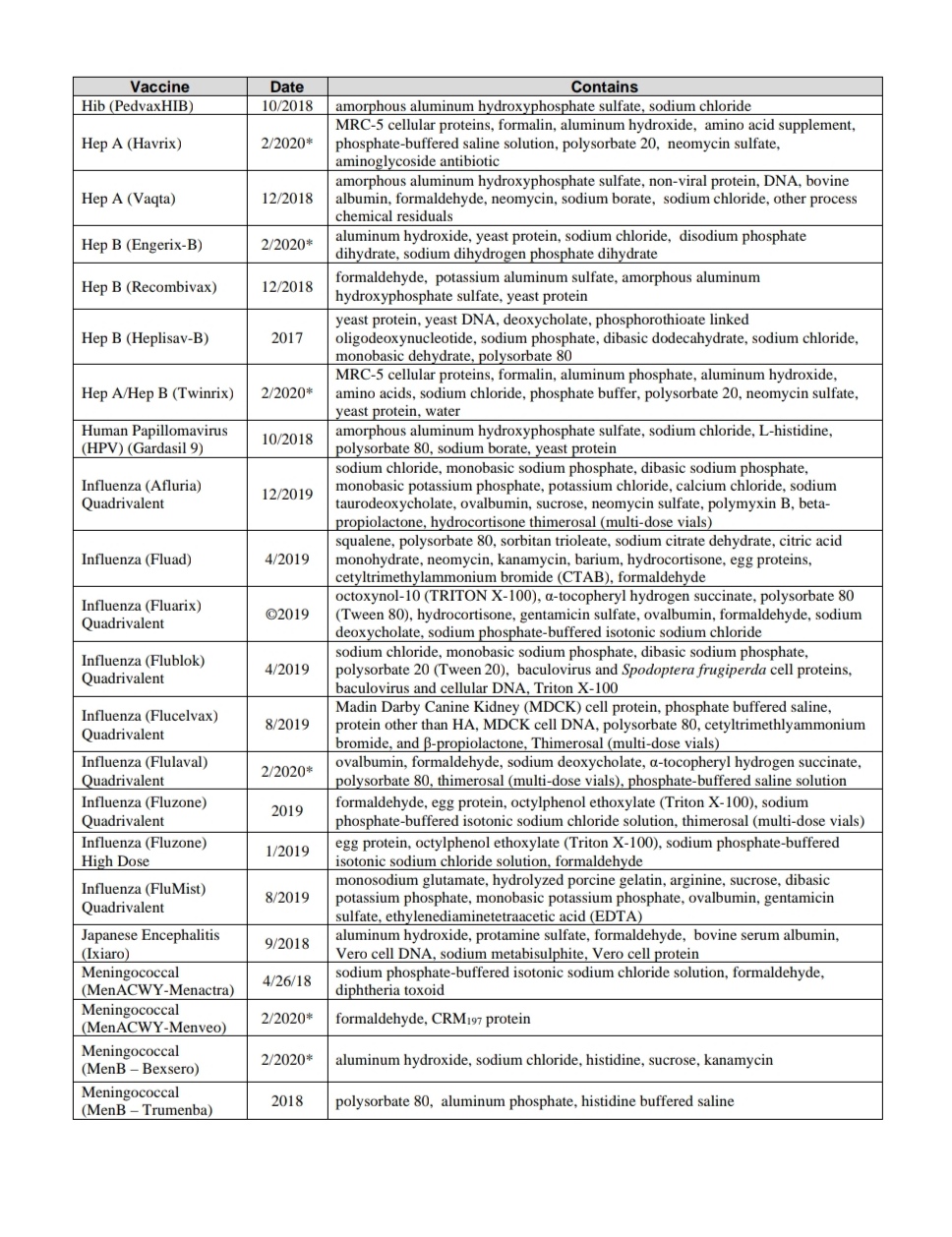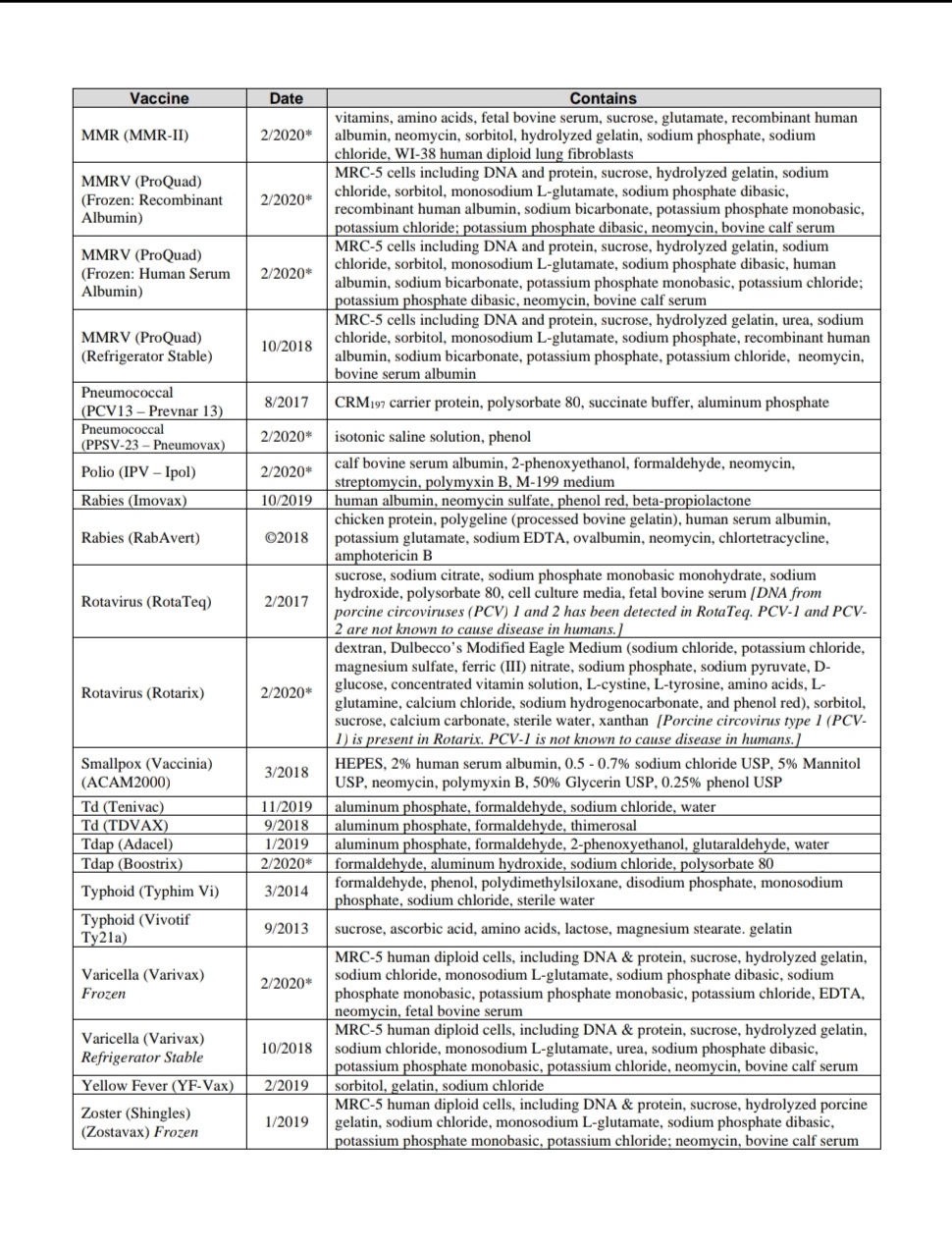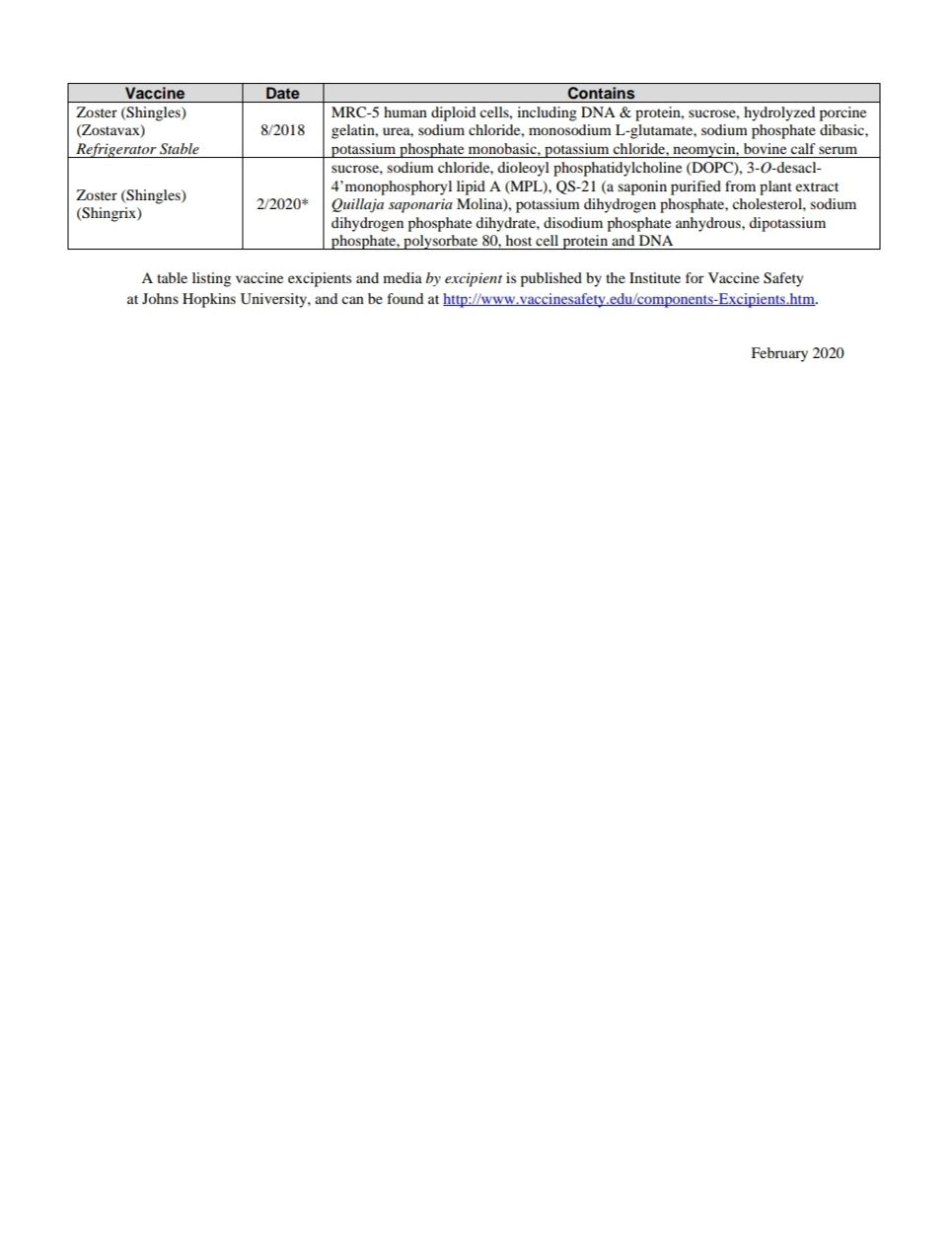 Taken From Official Government Website 👇 👇 👇
Source:
Vaccine Excipient Summary-Excipients Included