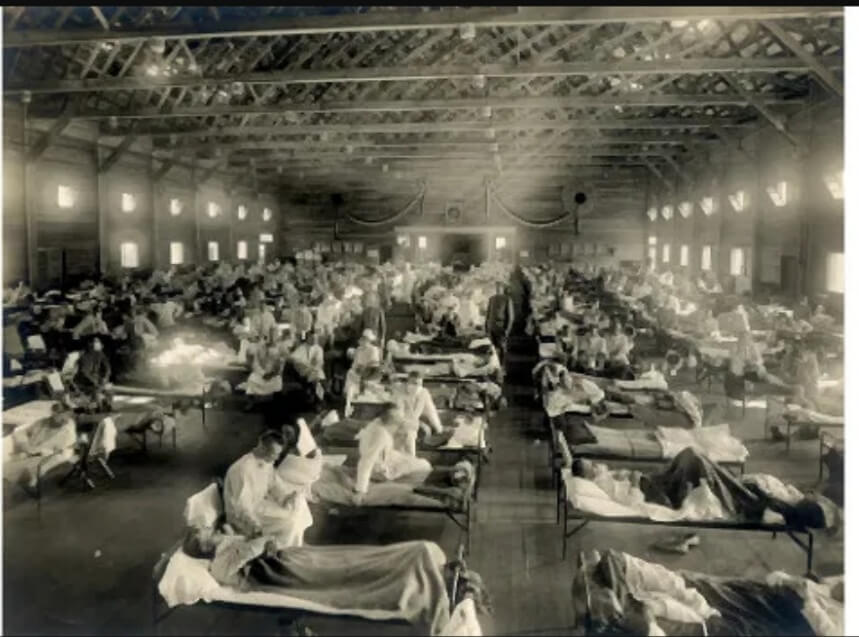 WWI in April 1917, the fledgling pharmaceutical industry had something they had never had before: a large supply of human test subjects. During the war years of 1918 to 1919, the U.S. Army ballooned to 6 million men, of which 2 million were sent overseas. The Rockefeller Institute for Medical Research took advantage of this new pool of human guinea pigs to conduct vaccine experiments.
---
---
In January 1918, vaccines were administered to soldiers at Ft. Riley, Kansas. Shortly afterward, the vaccine was offered by the Division Surgeon to the camp at large. The vaccine used was made in the laboratory of The Rockefeller Institute. Between Jan. 21 and June 4 of 1918, Dr. Frederick L. Gates reported an experiment in which soldiers were given three doses of a bacterial meningitis vaccine. The vaccines were spitball dosages of a vaccine serum derived from horses.
The details are available in a report by Dr. Gates: "Antimeningitis Vaccination and Observation on Agglutinins in the Blood of Chronic Meningococcus Carriers."
Gates wrote that men in the experiment showed flu-like symptoms, including cough, vomiting and diarrhea, after receiving the vaccine. These symptoms are a disaster for men living in barracks, travelling on trains to the Atlantic Coast, sailing to Europe and living and fighting in trenches.
Then, shortly before breakfast on Monday, March 11, came the commencement of the first wave of the 1918 so-called influenza. By noon, camp surgeon Edward R. Schreiner had over 100 sick men on his hands, all apparently "suffering from the same malady."
From Dr. Gates' report:
According to Gates, they injected random dosages of an experimental bacterial meningitis vaccine into soldiers. Afterward, some of the soldiers had symptoms that were characterized as "simulated" meningitis, but Dr. Gates advances the fantastical claim that it wasn't actual meningitis.
In 1918, "influenza" or flu was a catchall term for a disease of unknown origin. The misdirection term "Spanish Flu" has never been corrected. Whodathunk? It helped disguise the origin of the pandemic. If there were any real justice in this world, it would be called the "Rockefeller pandemic."
By some strange coinkydink, even modern technology has not been able to pinpoint the killer influenza strain from this pandemic. The "Spanish flu" attacked healthy people in their prime. Bacterial pneumonia attacks people in their prime. Flu attacks the young, old and immuno-compromised.
In actuality bacterial pneumonia was the real killer — and thousands of autopsies confirm this fact.
Researchers looked at more than 9,000 autopsies, and "there were no negative (bacterial) lung culture results."
According to a 2008 National Institute of Health paper, bacterial pneumonia was the killer in a minimum of 92.7% of the autopsies of those who died of so-called "Spanish flu" between 1918 and 1919.
So an experimental anti-meningoccic serum that was derived from horses was injected into soldiers who would be entering the cramped and unsanitary living conditions of war. What could possibly go wrong?
The Institute said it distributed the bacterial serum to England, France, Belgium, Italy and other countries during WWI. Ultimately, these Rockefeller Institute quacks killed 50 to 100 million people via bacterial lung infections from 1918 to 1919.
An article from 2008 on the U.S. Centers for Disease Control's website describes how sick WWI soldiers could pass along the bacteria to others by becoming "cloud adults."
Dr. Carol Byerly describes how the "influenza" traveled like wildfire through the U.S. military. (Substitute "bacteria" for Dr. Byerly's "influenza" or "virus."):
Read "Aspirin Contributed to Mortalities in 1918-1919 Outbreak, and More"
https://www.winterwatch.net/2018/09/aspirin-contributed-to-mortalities-of-1918-1919-spanish-influenza-and-more/
What do the 'Spanish Flu', 'Tuam Babies' and 'Covid19 Have In Common? "The Rockefeller Pandemics"
Unveiling The Virus Hoax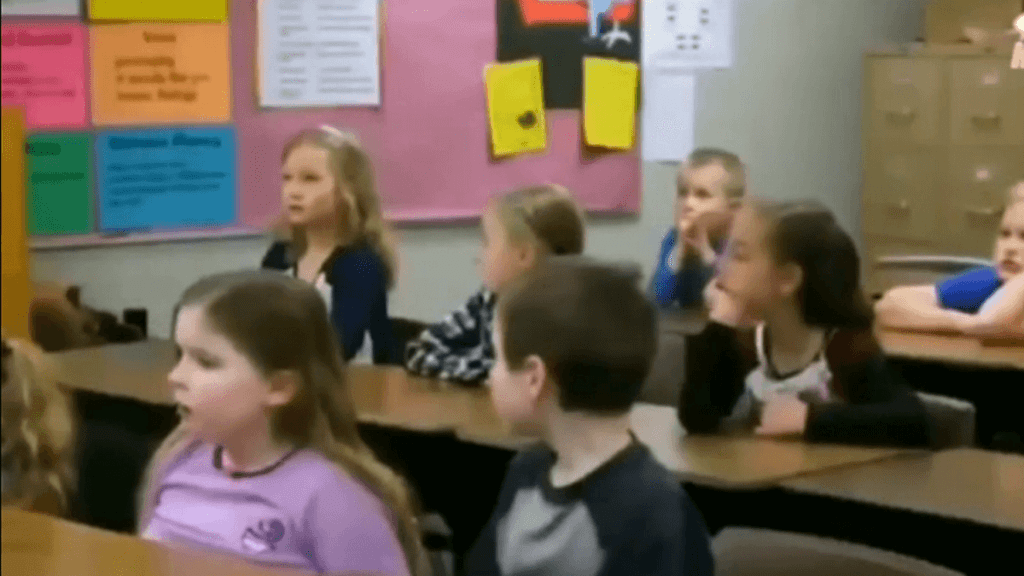 I found myself fighting off the swelling lump in my throat and subsequently, the tear…
Danny Boy Limerick

Danny Boy Limerick is viewer funded only.
If you appreciate the content of my website and would like to help keep me going,
please consider "tipping" me for my time invested in this project.
Thanks !
Website + Resources
@DannyBoyLimerick

Telegram: https://t.me/DannyBoyLimerickLive
The Shill Hunters (Group Chat) – https://t.me/TheGoodPeopleFightingGoodFight
New You Tube Channel – https://www.youtube.com/channel/UC7GO_BP5py-JI76LWudOWMA/
Facebook Page DBL: https://www.facebook.com/dannyboylimerick2.0 (Censored Close To Unpublishing)
Facebook Page DBL 2.0: https://www.facebook.com/DannyBoyLimerick (Censored – Restricted Shadow Banned)
FB Profile: https://www.facebook.com/tyler.durdon.92754 (Banned Multiple Restrictions)
FB Profile: https://www.facebook.com/DannyBoyLimerickActive (Restricted For 90 Days)
Twitter: https://twitter.com/DannyBLimerick
Mewe: https://mewe.com/i/dannyboylimerick
The Shills Hunters: https://mewe.com/join/theshillhunters (Shill Hunters Only)
Gettr: https://gettr.com/user/dannyboyeire
Gab: https://gab.com/DannyBoyLimerick
Minds: https://www.minds.com/register?referrer=LaurelGreenNeedleDan
PocketNet (Bastyon): https://pocketnet.app/dannyboylimerick?ref=PFD6mB3CHhXq7AStVgi5XpTQ1whaSJb2bn
Donate: https://dannyboylimerick.website/donate/
Website: http://DannyBoyLimerick.website
Landing Page (Linktree)
Hash: #opWeCanSeeYou
🇮🇪💚☘️
#OpWeCanSeeYou #DannyBoyLimerick #TheMostCensoredManInIreland
---
I am a one man operation that has been trying to filter through all the "New Aged" worldwide propaganda preached to the truth community / freedom fighters through fake "truth gurus/mentors", so that i can bring you the "actual" truth. I have been doing this since 2016 and went mainstream in 2018.
These "wolves in sheeps clothing" are "planted" within the community as "Gatekeepers" to, sow division, utilize delay/deflect tactics misinform and mislead the "free-thinkers" or anyone that opposes the "Occultist Hidden Hand" or "Shadow Government" , straight to the slaughterhouse.
I would like to say thanks to all the fellow "watchmen", "Shill Hunters" and "Genuine truthers/researchers/free thinkers" working tirelessly around the clock out there, putting yourself in the trenches, laying it all on the line by sounding the alarm over the last several years, sacrifices have been made, reputations tarnished, online friends and family members have been lost and lots more put on the back burner. You are the real warriors of the so called "End Times". The unsung Heroes.
Nobody said it was going to be easy. Keep On Fighting The Good Fight.
---
FAIR USE NOTICE:
This site contains some copyrighted material the use of which has not always been specifically authorized by the copyright owner.
We are making such material available in our efforts to expose and advance the understanding of the issues covered here.
We believe this constitutes a 'fair use' of any such copyrighted material.
Other Sources
https://www.winterwatch.net/2019/05/the-truth-revealed-about-the-deadly-1918-spanish-flu-it-was-actually-bacterial-pneumonia/