Fiona Rose Diamond Of Covileaks Speaks Out Against Dolores Cahill
---
Original Post Description

After a 30 day ban, there are things I would like to address; unfounded accusations against me, bullying and the fact that I will not subscribe to unity at all costs, if it means compromising my morals. I stand for Truth and I am not afraid of breaking because I will always put myself back together.
Please bear with me, I will answer questions when I have said what I need to say ❤️
~ Fiona Rose Diamond
---
Gemma O Doherty Speaks Out Against Dolores Cahill And The Freedom Alliance
---
Gemma O Doherty Speaks Out Against The World Alliances
---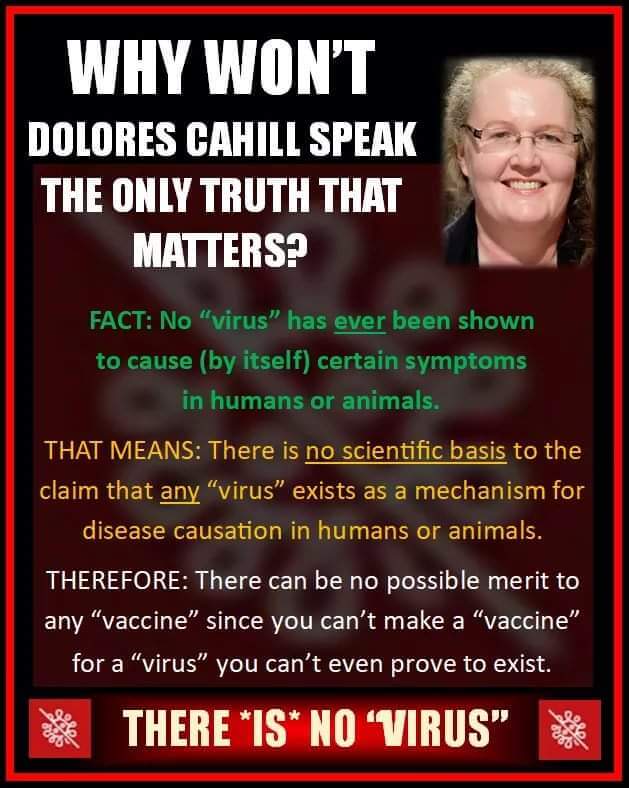 WHO IS PROFESSOR DOLORES CAHILL ??
---
---
Here it is guys……That Sacred Place Where You Get All Your "Satanic Enlightened Information" From 'The Academy Of Divine Knowledge' (and guess how much it is to Join "33" freaking dollars. "Thirty Three".) 👿
"3" "3" ! ! !
---
Thank You Illuminati For Being The Thick PHUKs That You Are, Symbolism will be your downfall ! ! ! !

Remember EVERY UNDEMOCRATIC LEADER on the planet are Freemasons.
THERE IS NO "DEEP STATE" (As JFK Claimed).
They are ALL in on it. The "Deep State" is all Rotschilds groomed and planted leaders in every country, the freemasons are their henchmen.
The Freedom Alliance IS NOT TO BE TRUSTED.
---
---
Sasha Stone Is A Shill (British Intelligence/United Nations Connected)
Sherri Tenpenny Is A Shill (United Nations)
Del Bigtree Is A Shill ( United Nations)
---
World Freedom Alliance pushing The Shedding Agenda (Hoax) Again
A Quick WHOIS analysis of the registrar of the website WWW.NEWSCIENTIST.COM will reveal that the owners of the SO CALLED SCIENCE WEBSITE is none other than the SATANIC GOOGLE LLC themselves.
---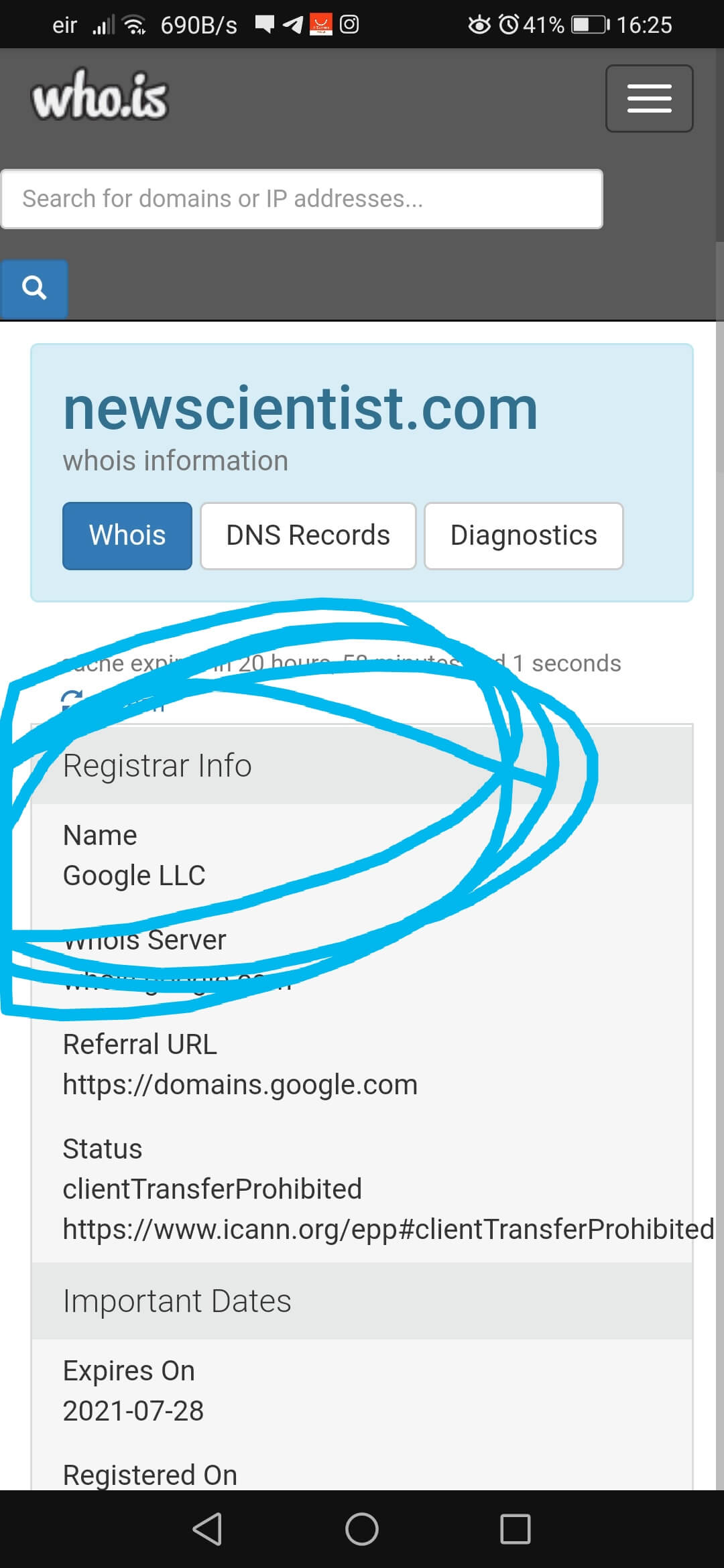 https://www.newscientist.com/article/mg24732960-100-we-now-have-the-technology-to-develop-vaccines-that-spread-themselves/
---
The World Freedom Alliance Are a product of the Luciferic "Lucis Trust".
Lucis Trust (Lucifer Trust)
The Lucis Trust is the Publishing House which prints and disseminates United Nations material. It is a devastating indictment of the New Age and Pagan nature of the UN.
https://www.bibliotecapleyades.net/sociopolitica/esp_sociopol_lucytrust04.htm
---
Danny Boy Limerick

Danny Boy Limerick is viewer funded only.
If you appreciate the content of my website and would like to help keep me going,
please consider "tipping" me for my time invested in this project.
Thanks !
Website + Resources
@DannyBoyLimerick

Telegram: https://t.me/DannyBoyLimerickLive
The Shill Hunters (Group Chat) – https://t.me/TheGoodPeopleFightingGoodFight
New You Tube Channel – https://www.youtube.com/channel/UC7GO_BP5py-JI76LWudOWMA/
Facebook Page DBL: https://www.facebook.com/dannyboylimerick2.0 (Censored Close To Unpublishing)
Facebook Page DBL 2.0: https://www.facebook.com/DannyBoyLimerick (Censored – Restricted Shadow Banned)
FB Profile: https://www.facebook.com/tyler.durdon.92754 (Banned Multiple Restrictions)
FB Profile: https://www.facebook.com/DannyBoyLimerickActive (Restricted For 90 Days)
Twitter: https://twitter.com/DannyBLimerick
Mewe: https://mewe.com/i/dannyboylimerick
The Shills Hunters: https://mewe.com/join/theshillhunters (Shill Hunters Only)
Gettr: https://gettr.com/user/dannyboyeire
Gab: https://gab.com/DannyBoyLimerick
Minds: https://www.minds.com/register?referrer=LaurelGreenNeedleDan
PocketNet (Bastyon): https://pocketnet.app/dannyboylimerick?ref=PFD6mB3CHhXq7AStVgi5XpTQ1whaSJb2bn
Donate: https://dannyboylimerick.website/donate/
Website: http://DannyBoyLimerick.website
Landing Page (Linktree)
Hash: #opWeCanSeeYou
🇮🇪💚☘️
#OpWeCanSeeYou #DannyBoyLimerick #TheMostCensoredManInIreland
---
I am a one man operation that has been trying to filter through all the "New Aged" worldwide propaganda preached to the truth community / freedom fighters through fake "truth gurus/mentors", so that i can bring you the "actual" truth. I have been doing this since 2016 and went mainstream in 2018.
These "wolves in sheeps clothing" are "planted" within the community as "Gatekeepers" to, sow division, utilize delay/deflect tactics misinform and mislead the "free-thinkers" or anyone that opposes the "Occultist Hidden Hand" or "Shadow Government" , straight to the slaughterhouse.
I would like to say thanks to all the fellow "watchmen", "Shill Hunters" and "Genuine truthers/researchers/free thinkers" working tirelessly around the clock out there, putting yourself in the trenches, laying it all on the line by sounding the alarm over the last several years, sacrifices have been made, reputations tarnished, online friends and family members have been lost and lots more put on the back burner. You are the real warriors of the so called "End Times". The unsung Heroes.
Nobody said it was going to be easy. Keep On Fighting The Good Fight.
---
FAIR USE NOTICE:
This site contains some copyrighted material the use of which has not always been specifically authorized by the copyright owner.
We are making such material available in our efforts to expose and advance the understanding of the issues covered here.
We believe this constitutes a 'fair use' of any such copyrighted material.