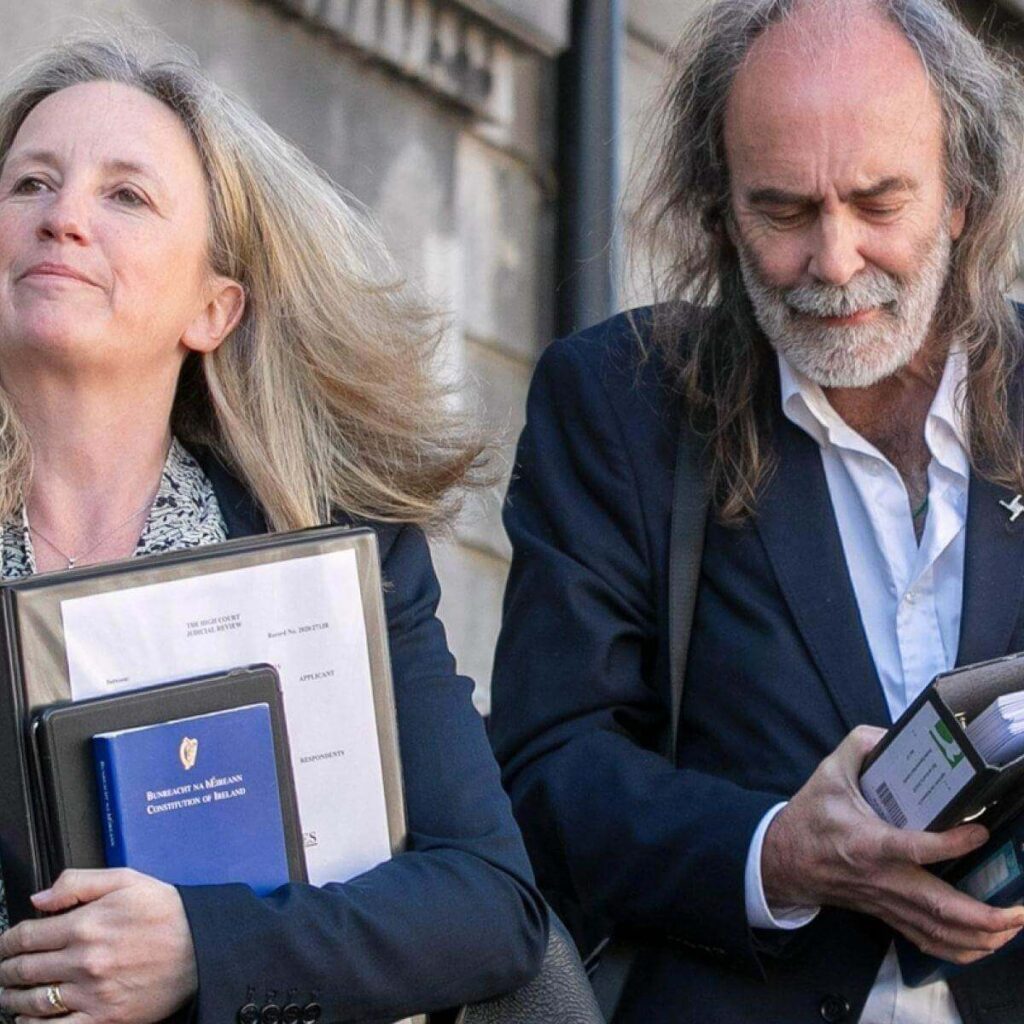 I thought I would return to the Senatus Consultum website that Kim Goguen mentioned a few months ago. I included a link to that site in a previous post of mine called, The Fox, The Savior and the Global Chessboard. Essentially this Senatus Consultum website is run by the Order of the Black Sun side of the Deep State. I'm guessing one purpose is to glorify their members for the status they have achieved so they can be envied. After all, you must be 'worthy' of such an invite to join them, having earned it through mastering the skills of lying, acting, and a slew of perversions I would rather not think about. Marry that with their delusional beliefs they are special and therefore chosen (because they are so special), in the eyes of at least one of their fake gods, and you get a nice tidy list of the distinguished Satan lovers.
New Society Members
What I found interesting right off the bat was that they have updated their site and the Society Members page seemed to have quite a few additions. While I cannot remember all the players the last time I looked (because a lot of names were just not familiar to me in the first place), there were definitely many new ones and some jumped out because I recognized the names. A few, who I think have been added recently are Kim Jung-Ung, Narendra Modi, Sheikh Hasina Wazed, and Queen Elizabeth. I would have thought the Lizard Queen was on the Dragon Family-Rothschild side, but so many play both sides it's hard to know where their allegiances lie. She probably can't figure out which side is likely to win and wants to cover all her bases. See my post, A Tale of 2 Covens: Losers in the Fight for World Domination (Kim Goguen – Part 5) for more information on Black Sun versus Dragon Families. Anyway, some new US members are, Judy Carline Woodruff (PBS News Hour), Steve Bannon, Chuck Grassley and Kellyanne Conway. And just for the record, it was getting really difficult not to see the theatre going on between Kellyanne and her husband, at least is was for me. Finally, I can't forget Ra, King of the World, or rather wannabe King of the World, Richard Wiss.
---
Note: For more in depth information on the Black Sun, please visit Energetic Synthesis – Ascension Glossary on the Black Sun Program by Lisa Renee. | For more on Lisa, visit my post Who is Lisa Renee and What is Ascension Plan B?
---
Deleted Society Members
The subtractions from the site were even more interesting, but not surprising. So who is missing? Well former President Donald J. Trump and President Xi Jinping of China. Well, well, well, how interesting. I wish it could be because they saw the light, flipped and decided to be on the side of humanity. That would certainly be grounds for removal from the Order of the Black Sun. But that justification is very unlikely. Having listened to the Life Force calls over the last couple of months, it aligns with what Kim was saying which was they would have to undergo a "shaming" by their superiors and peers for failing in their missions. They are no longer worthy of being included in this elite Society I suppose. I guess it also incentivizes the other psychopaths, I mean Society members, to step of their game. I mean, they wouldn't want to undergo similar unsavory consequences should they not live up to expectations.
I imagine this can't be a comfortable position to be in for our former President DJT. After all, he is very known for saying he never ever gives up. And he values loyalty above everything. So it looks like he wants back in, at least based on his support of the vaccine and recently using his daughter as a prop. Can you imagine what it's like to be them? You can never be assured of anything when lying is the foundation of everything.
Senatus Consultum – Society Members (As of April 28, 2021)
I thought I would outline the entire list names which can be found under the Society Members tab, in case I want to check back again in the future and compare who was added and who was removed. I can't help but notice the names are in red ink against a black background, probably signifying blood feeds the darkness. The names are all in capital letters too which in a contract means you're dead. At least it does for the livestock. Yep, I would agree with that, they are spiritually dead. And some are most definitely physically dead too since Vladimir Putin and Mike Pence are still on the list.
The order of the names follows the slide show on their website and I don't know if the order has any significance. I highlighted some of the additions I could remember, as well as General John E. Hyten. I'm pretty sure he isn't new, just of more interest as you'll find out below.
LAWRENCE JOHN MYERS
GENERAL JAMES N. MATTIS
JEROME HAYDEN POWELL
VLADIMIR VLADIMIROVICH PUTIN
THOMAS A. KENNEDY PH.D.
CONSTINTINIOUS EYUP AKAY PROVENZANO
VICTOR LI TZAR KUOI
MARIO DRAGHI
DAVID L. CALHOUN
MARILLYN HEWSON
HON. ABDULLAH MUBARAK SAID AL HAMDANI
DR. MOHIBBA KHALIL SHAWQI IBRAHIM
CROWN PRINCE MOHAMMED BIN ZAYED AL NAHYAN
HIS MAJESTY KIN HAMAD BIN ISA AL KHALIFA
CROWN PRINCE MOHAMMED BIN SALMAN
KING SALMAN BIN ADDUL-AZIZ AL-SAUD
GENERAL 4* STEPHEN J. TOWNSEND
GENERAL MICHAEL X. GARRETT
GENERAL KENNETH F. MCKENZIE JR.
GENERAL JAMES C. MCCONVILLE
GENERAL MARK A. MILLEY
GENERAL JOHN E. HYTEN —-Currently playing the part of faux President Joe Biden!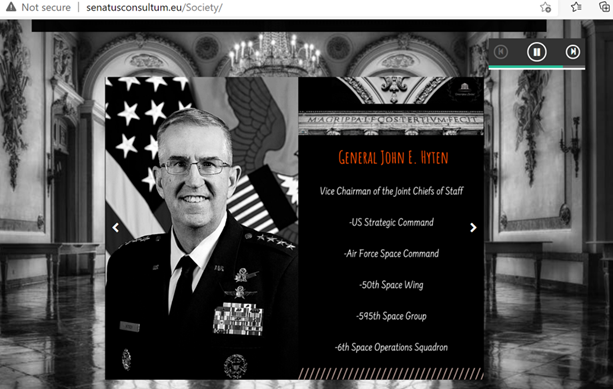 GENERAL 4* PAUL M. NAKASONE
VALERY VASILYEVICH GERASIMOV
HIS HOLINESS PATRIARCH KIRILL
ROMAN ABRAMOVICH
PETER ANDREAS THIEL
BISHOP JOSEPH K. GRIEBOSKI
HE MARQUESS ALESSANDRO CERRAI
DR. RICHARD N. HAASS
HON. FAUSTINO RICHARD CASTILLO III
KIM JONG-UN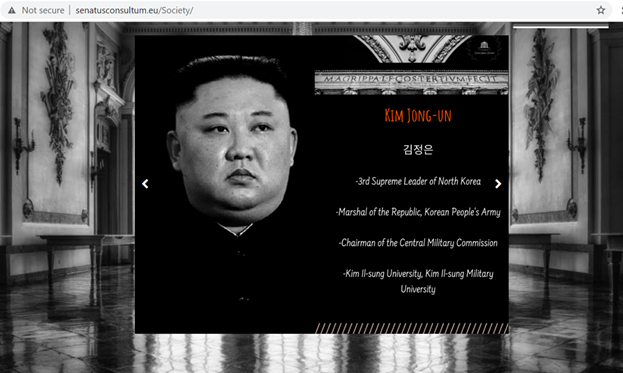 SULEYMAN SOYLU
ONUR CAKICI
PROF. MUSTAFA BELGE
RECEP TYYIP ERDOGAN
HULUSI AKAR
HE MILO DUKANOVIC
HPPROF. DR. MAG. HEINZ-PETER PLATZER
NARENDRA MODI
RODRIGO DUTERTE
HE MOHAMMAD ABDUL HAMID
HON. LARRY PAGE
HE DR. IAN PETER ANDERSON
DIANE M. ROUSSEAU LHD PH.D
HON. PAT MEYER
MATTEO SALVINI
VIKTOR ORBAN
MARINE LE PEN
GEMMA O'DOHERTY
JEFF WOLFE OSFOC
SHARI ARISON
SHEIKH HASINA WAZED
50. Gemma O Doherty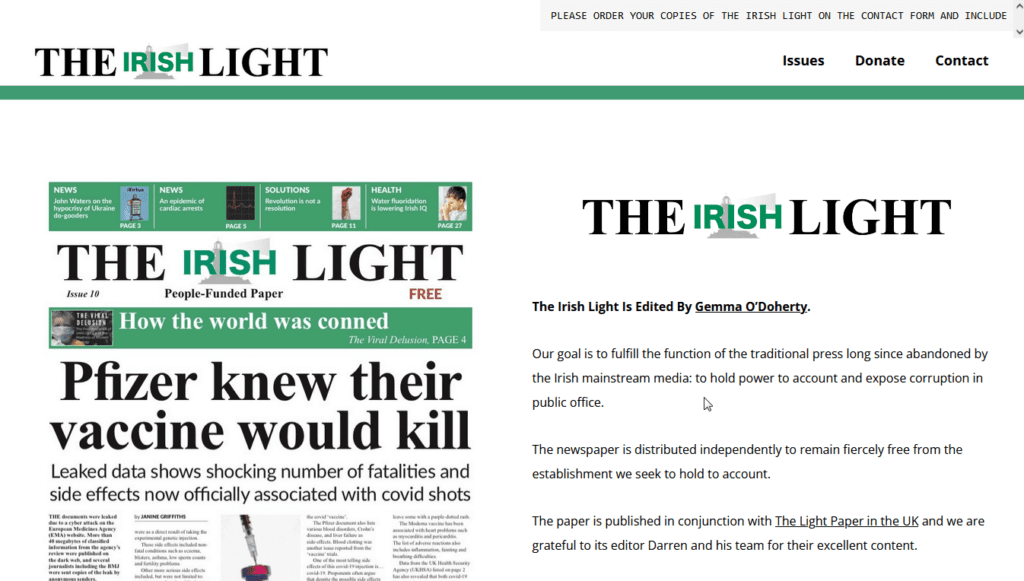 The Beacon .ie
The Beacon.ie is a dodgy AF site which stinks of Soros, Hasbara and Mossad.
It seems to be a double act consisting of ANNIE DE BHAL (real name Antje Scheuer, a Kraut) and her Brit fella BRYAN WALL.
The former reeks of paid Israeli asset. So does their ally ANETA SAFIAK (though they have fallen out), whose husband Jakub is a wealthy banker.
The NGOs placed her in Longford after she was run out of Poland for being a globalist worm she promptly proclaimed herself 'queen of Longford' and started hounding the natives hangs out with all the filthiest Zio scum in the land, Tom Doorley & the like. https://the-beacon.ie/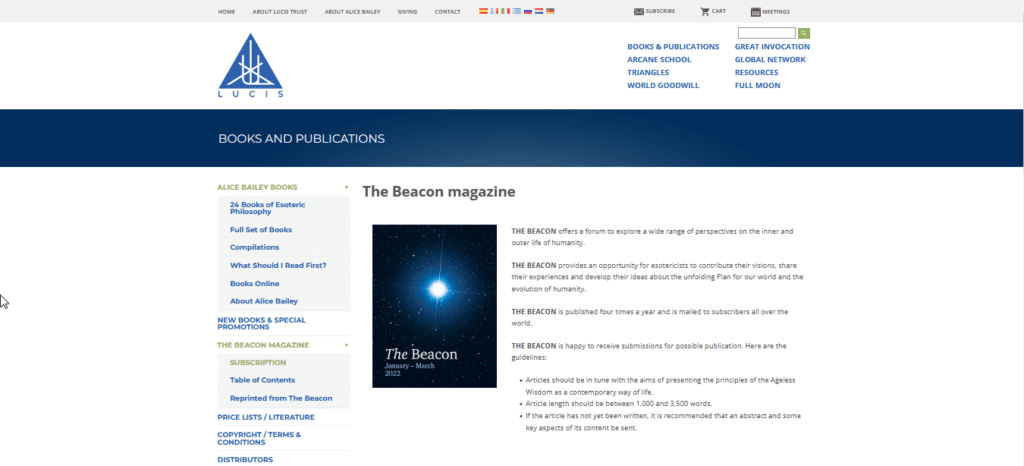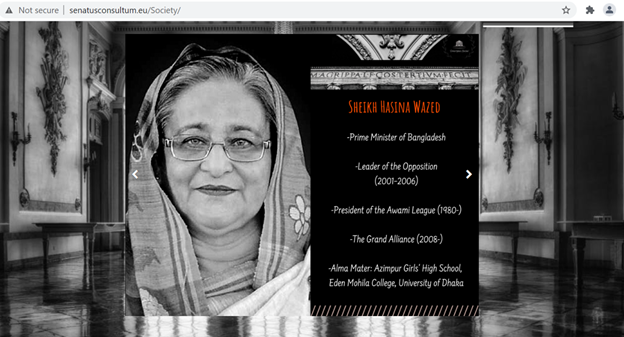 IDAN OFER
PETER P. JANOS PH.D
PATRICK DRAHI
HE KOCHO ANGJUSHEV PH.D
FABIOLA GIANOTTI
HON. RAINER KAESTELE
JAY BRYSON PH.D
Dr. CHRISTIAN BRILLINGEER
MR. HON. ANTONIO CIRCOSTA
PROF. H. C RAFAL MARCIN WASIK
VERY REV. FR. ZAVEN ARCHIMANDRITE YAZICHYAN
HON. WILLIAM JOSEPH BURNS
ANTHONY JOHN BLINKEN
VINCENT KENNEDY MCMAHON
Dr. ANDREW H. CAMPBELL
JUDY CARLINE WOODRUFF
KATHARINE BEAR TUR
KELLYANNE ELIZABETH CONWAY
STEVE BANNON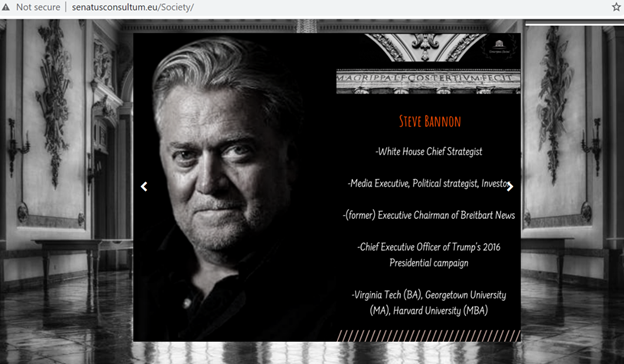 ERIK DEAN PRINCE
THOMAS J. BARRACK FR.
CHUCK GRASSLEY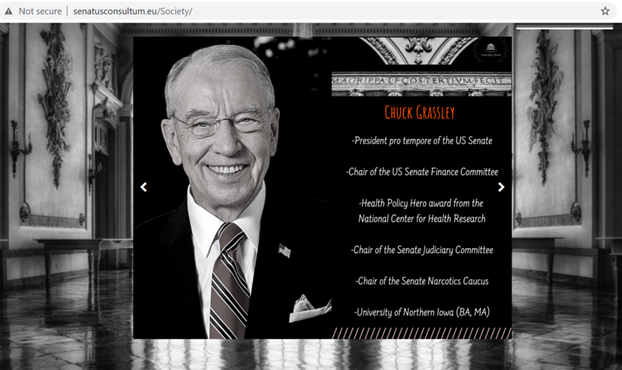 GEORGE W. BUSH
VP MIKE R. PENCE
HON. DONALD BRENNAN PH.D
(HON. DR) SIR LARRY M. SWART
HRH PRINCE ALEXANDER II KARADORDEVIC
HI & RH THE GRAND DUKE OF TUSCANY
HRH HAAKON CROWN PRINCE OF NORWAY
H.M. KING ALBERT II OF BELGIUM
HIS MAJESTY THE KING OF SWEDEN
HRH THE DUKE OF ANJOU
HIS MAJESTY THE KING OF SPAIN
HER MAJESTY THE QUEEN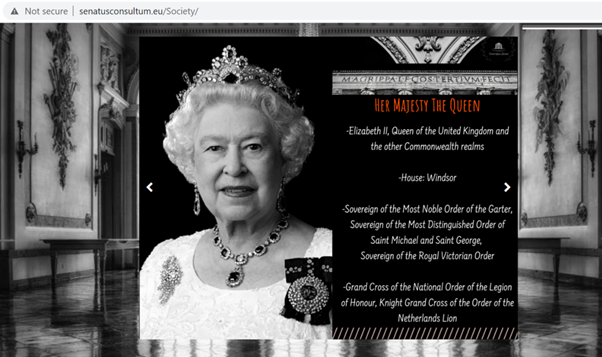 HRH PRINCESS BEATRIX OF THE NETHERLANDS
QUEEN MAXIMA OF THE NETHERLANDS
HIS EMINENCE SEAN PATRICK O'MALLEY
HIS EMINENCE WILTON CARDINAL GREGORY
HIS EMINENCE TIMOTHY MICHAEL DOLAN
HIS EMINENCE RAYMOND LEO BURKE
HIS EMINENCE PIETRO PAROLIN
HE CARLO MARIA VIGANO
THE VERY REV. FR. ARTURO SOSA SJ
HE RICHARD WISS – Currently playing the role of 'Ra' – Or rather someone who thinks he's King of the World
Richard Wiss, (Ra & King of the World Wannabe)
I believe Richard Wiss is the guy Kim mentioned on the Life Force 4-18-2021 call, who believes he's in charge of the Quantum Mapping System and should have her job. In his deep delusional state of mind he believes he is Ra incarnate and therefore King of the World. He had many others believing it as well based on the many phone calls she was receiving on a diplomatic line which was never used for many years apparently. Several who called were not expecting her to answer. Rather they were expecting Richard Wiss. Fed Head, Jerome Hayden Powell was one who was particularly enraged. Evidently many in these ranks never believed Kim was the Trustee/Guardian to begin with, and even if they did, they were convinced she was going to be replaced. But now many in the Military are finding out that she is still in place and this Ra guy is lying. I suppose they will come up with yet another excuse as to why he still is not in charge. I bet the Summer Solstice will be the game changer. Yeah, that's the ticket! Remember this guy, Jon Lovitz on SNL playing the pathological liar? I can't imagine why I thought of him. https://www.youtube.com/embed/hV85E2S-Idw?feature=oembed Yeah – That's the Ticket!
Another Black Sun Agent – "The Viking"
So Richard Wiss is 'The Viking's' boss evidently. Once Black Sun, always Black Sun and George, aka "The Viking" was recalled. I can't say I was surprised to hear that The Viking was an infiltrator all along with the mission to bring down Life Force and Kim. I assume anyone who had a position in the cabal circles, still has a position. They will never help humanity in the way we'd like. The Assemblies that the Life Force team is helping to organize and support will continue to be infiltrated by these degenerates until they are finally starved out and no longer exist in our timeline.
So in the meantime, it's through the dark that we find the light and who better to expose more muck than those embroiled in it. Unfortunately Kim has to wade through them. Although, I would bet the farm she is not too surprised at the Viking's real mission either, (wink-wink). Unfortunately it has to be this way so the weed killer can permeate to the deepest roots that continue to enmesh the numerous layers of mind controlled slaves who still believe they are the slave masters.
No, the Viking's deception truly didn't surprise me at all. I've been paying particular attention to him due to his mysterious past and very high security level. What I am surprised at though was how blatantly honest he finally was. I mean there is no ambiguity as to what his real motivation was for the Black Sun if he's telling Kim to her face she needs to commit suicide. Nobody at the highest ranks will ever flip. They are way too enslaved, mind-controlled and invested in this genocidal agenda. For more information on The Viking, see my post, The Viking's Message to the Remnants.
Finally, a visual for the man behind the deep voice.
Interesting that his last name is 'Hart', considering he sold his 'heart'.
PJZ
"Darkness cannot drive out darkness: only light can do that. Hate cannot drive out hate: only love can do that."
― Martin Luther King Jr., A Testament of Hope: The Essential Writings and Speeches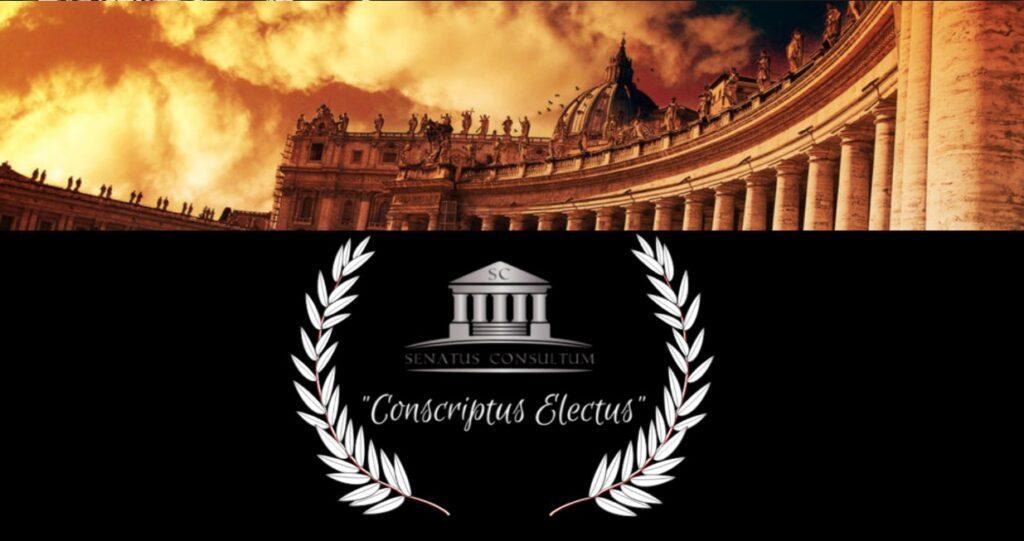 I thought I would return to the Senatus Consultum website that Kim Goguen mentioned a…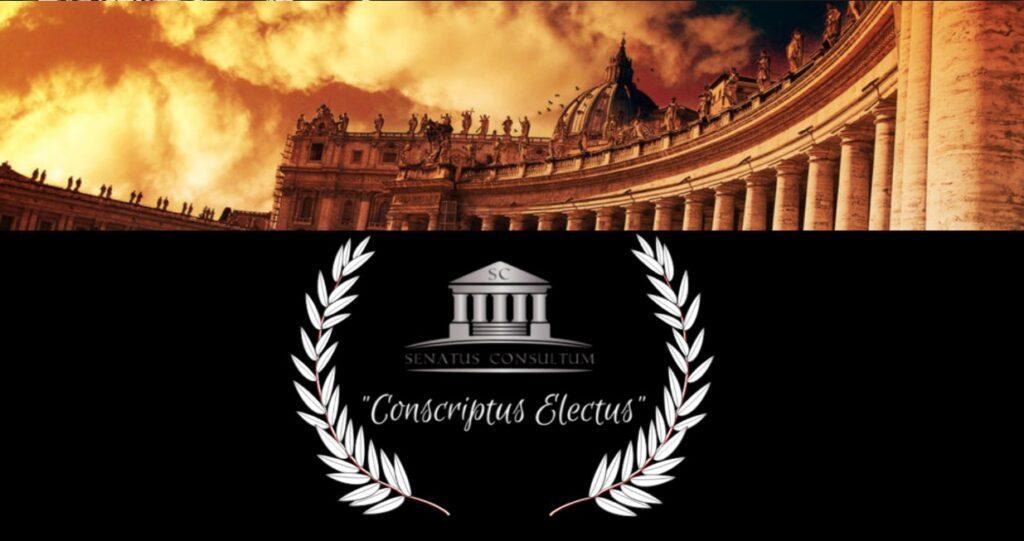 I thought I would return to the Senatus Consultum website that Kim Goguen mentioned a…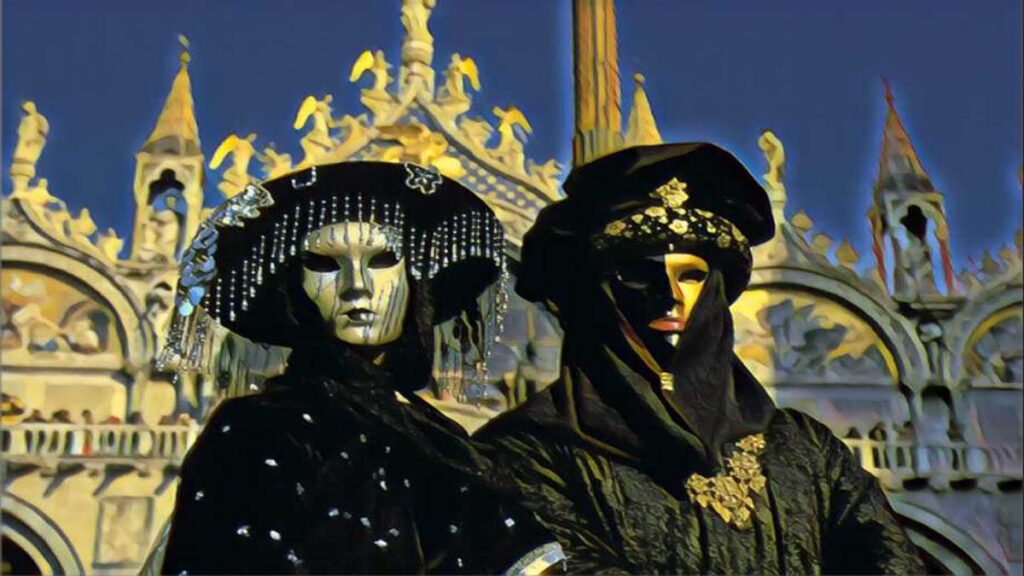 Black Nobility ORSINI Prince Lelio Orsini is an owner of the Cleveland crime family and…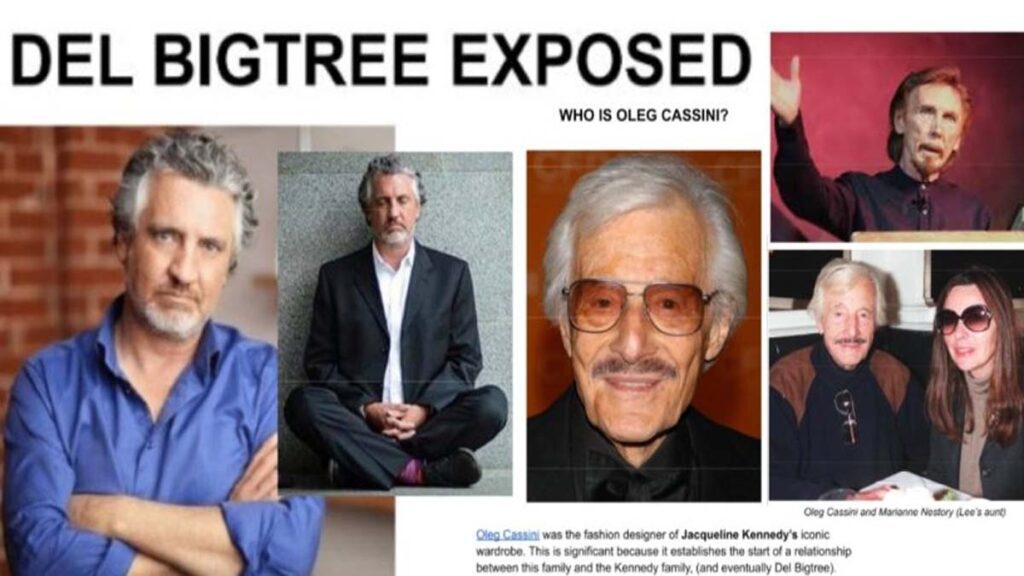 INTRODUCTION The following information is a presentation of evidence, combined with my opinions, based on…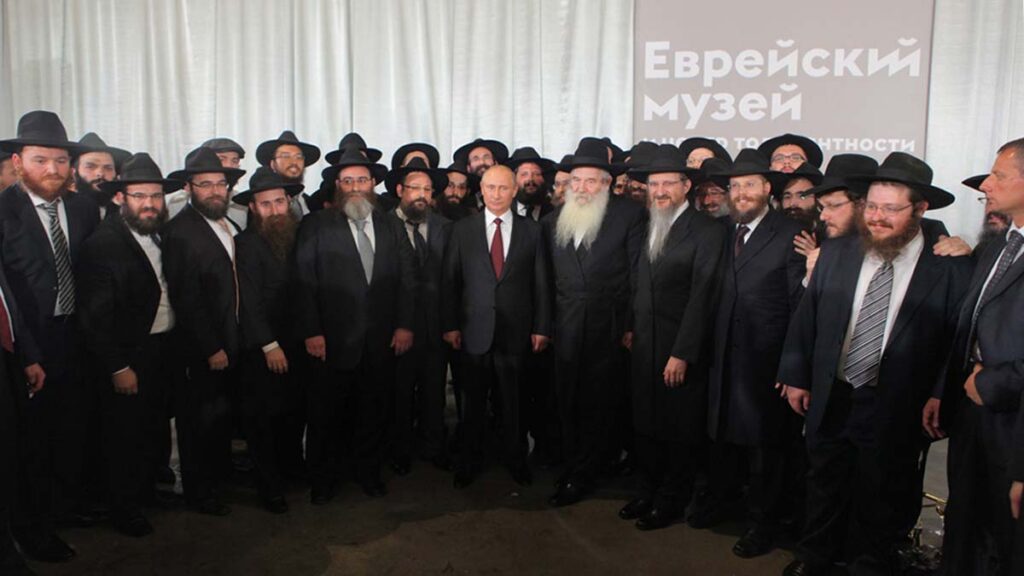 Putin was put into power by the Federation Of Jewish Organizations In Russia. The Jewish…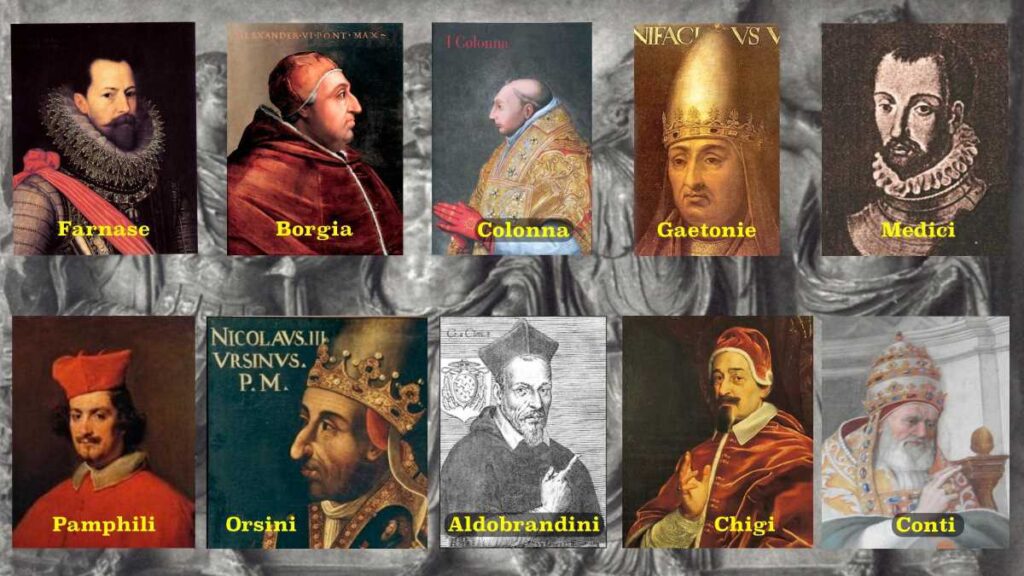 The Vatican oversees all governments. The Pope is the Roman Papal Caesar.The Roman Curia is…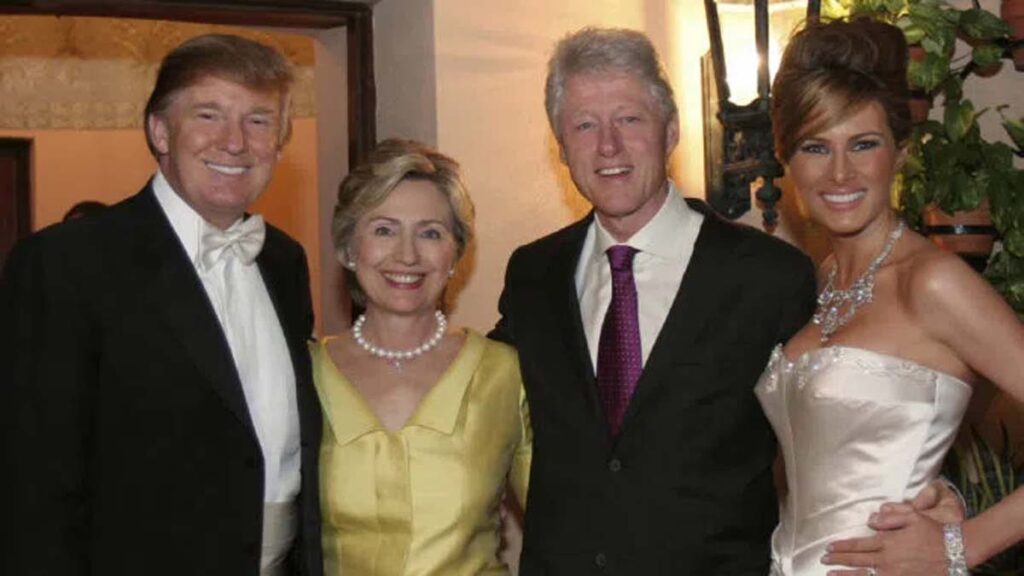 In 1992, Donald Trump was recruited by the Rothschild family in order to further their…
Danny Boy Limerick

Danny Boy Limerick is viewer funded only.
If you appreciate the content of my website and would like to help keep me going,
please consider "tipping" me for my time invested in this project.
Thanks !
Website + Resources
@DannyBoyLimerick

Telegram: https://t.me/DannyBoyLimerickLive
The Shill Hunters (Group Chat) – https://t.me/TheGoodPeopleFightingGoodFight
New You Tube Channel – https://www.youtube.com/channel/UC7GO_BP5py-JI76LWudOWMA/
Facebook Page DBL: https://www.facebook.com/dannyboylimerick2.0 (Censored Close To Unpublishing)
Facebook Page DBL 2.0: https://www.facebook.com/DannyBoyLimerick (Censored – Restricted Shadow Banned)
FB Profile: https://www.facebook.com/tyler.durdon.92754 (Banned Multiple Restrictions)
FB Profile: https://www.facebook.com/DannyBoyLimerickActive (Restricted For 90 Days)
Twitter: https://twitter.com/DannyBLimerick
Mewe: https://mewe.com/i/dannyboylimerick
The Shills Hunters: https://mewe.com/join/theshillhunters (Shill Hunters Only)
Gettr: https://gettr.com/user/dannyboyeire
Gab: https://gab.com/DannyBoyLimerick
Minds: https://www.minds.com/register?referrer=LaurelGreenNeedleDan
PocketNet (Bastyon): https://pocketnet.app/dannyboylimerick?ref=PFD6mB3CHhXq7AStVgi5XpTQ1whaSJb2bn
Donate: https://dannyboylimerick.website/donate/
Website: http://DannyBoyLimerick.website
Landing Page (Linktree)
Hash: #opWeCanSeeYou
🇮🇪💚☘️
#OpWeCanSeeYou #DannyBoyLimerick #TheMostCensoredManInIreland
---
I am a one man operation that has been trying to filter through all the "New Aged" worldwide propaganda preached to the truth community / freedom fighters through fake "truth gurus/mentors", so that i can bring you the "actual" truth. I have been doing this since 2016 and went mainstream in 2018.
These "wolves in sheeps clothing" are "planted" within the community as "Gatekeepers" to, sow division, utilize delay/deflect tactics misinform and mislead the "free-thinkers" or anyone that opposes the "Occultist Hidden Hand" or "Shadow Government" , straight to the slaughterhouse.
I would like to say thanks to all the fellow "watchmen", "Shill Hunters" and "Genuine truthers/researchers/free thinkers" working tirelessly around the clock out there, putting yourself in the trenches, laying it all on the line by sounding the alarm over the last several years, sacrifices have been made, reputations tarnished, online friends and family members have been lost and lots more put on the back burner. You are the real warriors of the so called "End Times". The unsung Heroes.
Nobody said it was going to be easy. Keep On Fighting The Good Fight.
---
FAIR USE NOTICE:
This site contains some copyrighted material the use of which has not always been specifically authorized by the copyright owner.
We are making such material available in our efforts to expose and advance the understanding of the issues covered here.
We believe this constitutes a 'fair use' of any such copyrighted material.
Original Sources:
Backstage at the Order of the Black Sun
https://web.archive.org/web/20220506141125/https://justempowerme.com/backstage-at-the-order-of-
the-black-sun/